Our SBA 8a certification consultants help small businesses across the country to successfully apply for their minority business and 8a status. Help in All States. Call 1-866-601-5518 for a FREE initial Consultation.
For help from the beginning of the SBA 8a certification process all the way through securing 8a contracts from the fed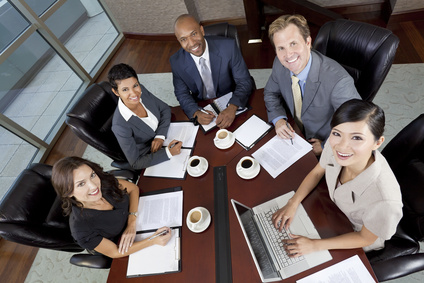 eral government to appealing adverse SBA 8a status decisions,minority-owned businesses rely on the legal advice and consulting services at Watson & Associates, LLC.
Given our broad background and experience with SBA 8a small business programs, our government contract consultants and 8a certification attorneys frequently handle legal disputes and litigate adverse 8a certification decisions and small business size determinations for companies that are 8a certified.
Avoid costly legal mistakes with your 8a application.

Get legal advice from lawyers who litigate actual 8 a status disputes

Flat rates available

Get help from professionals that have worked for the government and understand the 8a certification process.
When a minority small business enterprise (MBE) comes to us for 8a application consulting, we help them to minimize mistakes in the various aspects of their SBA 8a application. We address issues such as business ownership, control and SBA affiliation issues, net worth requirements and analyze their application for issues in the financials.
If the SBA denies the application, then our consultants and lawyers help clients to prepare a request for reconsideration. If the SBA denies the package for failure to meet 8a certification requirements, our SBA 8a certification consultants and lawyers represent small businesses by filing an appeal to the SBA Office of Hearings and Appeals (SBA OHA).See our successful outcomes.
Help with 8a Fraud Investigations
When the SBA has reason to believe that small businesses are committing fraud against the government, they may initiate a government contract fraud investigation. Give our unique experience with the legal issues that arise under the SBA 8(a) BD Program, our 8(a) fraud and SBA IG investigation lawyers are here to help.
SBA 8a Certification & 8a Application Services
Our SBA 8a certification consultants and small business lawyers have broad experience with federal programs. Even after your 8a application is approved, small disadvantaged business disputes often arise. As a result, we frequently help clients across the country with:
Experience in SBA Minority Business Certification (MBE) 8a Program
With lawyers in Washington, DC and Colorado locations, including lawyers who bring experience from the Department of Defense, our law firm offers the combination of legal insight, courtroom experience with issues for the 8a Program, industry knowledge, and unique insight with SBA applications and minority business certifications. Our attorneys and consultants directly help our clients prevail in the cases that are most critical to their businesses. Find out how your company may benefit from the government's green purchasing programs and joint venture agreement strategies.
Nationwide Help With 8 a Certification Applications and Disputes
Our SBA 8 a certification consultants and Small Business Certification lawyers provide legal counsel and guidance to federal contractors throughout the United States and overseas including Alabama, Alaska, Arizona, Arkansas, California, Colorado, Connecticut, Delaware, Florida, Georgia, Hawaii, Idaho, Illinois, Indiana, Iowa, Kansas, Kentucky, Louisiana, Maine, Maryland, Massachusetts, Michigan, Minnesota, Mississippi, Missouri, Montana, Nebraska, Nevada, New Hampshire, New Jersey, New Mexico, New York, North Carolina, North Dakota, Ohio, Oklahoma, Oregon, Pennsylvania, Rhode Island, South Carolina, South Dakota, Tennessee, Texas, Utah, Vermont, Virginia, Washington, Washington DC, West Virginia, Wisconsin, Wyoming, and Virgin Islands. Call our federal government contract attorneys today for immediate help. 1-866-601-5518.
Free 8a Certification Checklist
Call Our SBA 8a Certification Consultants and SBA 8a Application Lawyers
For professional guidance on preparing to get your 8a status, review of your SBA 8a certification and minority business application or the 8a Program,  call our Washington DC and Colorado-based SBA 8a certification consultants and attorneys for a FREE initial consultation at 1-866-601-5518.