Federal Contract Claims Lawyers Helping Defense Contractors to Avoid Costly Legal Mistakes with Government Contract Disputes Act Claims (CDA) Litigation, Cure notices and Claims Appeals. All States. Free Initial Consultation – Call 1-866-601-5518.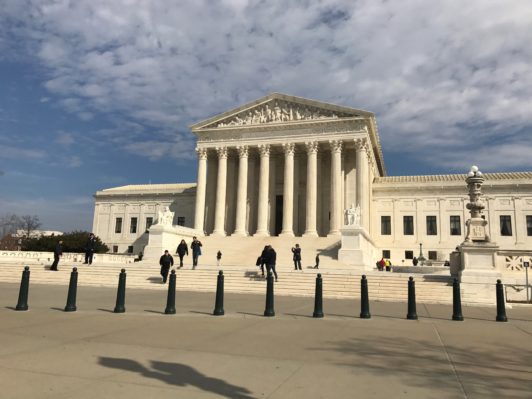 As a government contractor, you may have to submit a claim to the contracting officer for payment. Many companies find out that agencies often deny contractors claim for technical reasons or to simply challenge the merits. This can be problematic because the Contract Disputes Act has specific mandatory requirements that the contractor must include in the claim. At Watson & Associates, LLC our contract disputes attorneys frequently help companies to reduce the chance of the agency's denial of their CDA claims.
Government contracting officers may not always tell you that your claim does not meet the Contract Disputes Act 1978 requirements.

Agencies can literally wait until the appeal to ASBCA, CBCA or Court of Federal Claims and then assert a defense that your claim does not meet CDA requirements.

Contracting officer's continuing to ask for additional information or trying to offer low settlement does NOT by itself allow you to file an appeal.

Depending on the facts of your case, the government could also be violating its common law duty of good faith and fair dealing.
Court decisions show that both large and small businesses that file government contract claims often make the most serious mistakes at the contracting officer level. The most common mistake is to submit and claim that has insufficient information or does not assert all legal theories at the contracting officer level. Find out more about CDA Claims vs REA Certification. As a result, the CBCA, ASBCA or COFC appeal courts side with the government in its motion to dismiss.
Federal Contract Claims & Litigation and Appeal Attorneys Services 
Preparing documentation that meets the Tucker Act and Contract Disputes Act requirements

Litigation and appeals of federal construction contracts and service contracts

Claims related to subcontractors and any ties to subcontracting plan requirements

Davis Bacon Act matters

Issues related to SCA fringe benefits
Cure notice or show cause responses

Assessing the facts and support of your claim under 4 CFR Part 21

Addressing CDA statute of limitations problems at the CBCA, ASBCA and other courts
Helping with request for equitable adjustment and breach of contract issues
FAR Flow-down clauses and possible  remedies for breach of contract

Deemed denial legal analysis

ADR or mediation representation

Quantum meruit  and liquidated damages disputes

Federal contract claims to arise from out of scope changes and modifications

Construction contract alternative dispute resolution and construction contracts claims
To speak with a federal government contract claims lawyer for the next steps, call for a Free Initial Consultation. 1-866-601-5518.
What is the Contract Disputes Act – 41 USC 7103?
The Contract Disputes Act of 1978 is a system that allows construction companies and service contractors to submit and resolve or resolving disputes between government contractors and the buying agency. The CDA requires the contractor to first submit a formal claim and requesting the contracting officer's final decision. If the contracting officer issues an adverse decision, then the contractor can appeal the decision to the appropriate board of contract appeals or the US Court of Federal Claims. See 41 USC .7104(b).
CDA and Appeal of the Contracting Officer's Final Decision
The contractor may then appeal either the COFC decision or boards decision to the United States Court of Appeals for the Federal Circuit (CAFC). See 41 U.S.C. § 7107(a). Watson & Associates' government contract disputes attorneys can help at any level. 
Our government contract claims litigation team includes several seasoned professionals who frequently practice within various courts such as ASBCA, CBCA our Court of Federal Claims and understand how to craft sound legal arguments. Whether you are litigating liquidated damages, cure notice, construction delays or some other form of contract dispute, our government contract law firm has earned a reputation for gaining favorable results for small businesses and large DOD contractors through vigorous legal advocacy.
Decades of Federal Procurement Experience – Our Contract Disputes Attorneys Represent Large and Small Businesses
When it comes to Contract Disputes Act claims on a federal government contract, at Watson & Associates, LLC, our team of Colorado and Washington DC government contract attorneys ensures that businesses can reduce liabilities and exposure for nonpayment of legitimate federal contract claims. The law firm offers over 30 years of combined experience to protect your federal projects and reputation while safeguarding your bottom line.
We help small businesses that are HUBZone certified, SDVSOB certified and 8(a) Program participants in addition to the large businesses. See also HUBZone employment and residency requirements.
Avoid costly legal mistakes during dispute resolution: Watson & Associates' federal government contract law attorneys assist small and large business leaders in preparing federal government contract claims that are focused on avoiding costly mistakes and maximizing payment. We frequently help contractors to adequately prepare their claims applications and make sure that supporting documentation and explanations are included. Contractors should be extremely careful not to submit false claims to the government. When uncertain about whether to appeal, our law office helps with the Contract Dispute Act deemed denial if the contracting officer does not respond.
Over 30 years in federal government procurement: Given our decades of experience working for federal procurement contracting agencies, federal contract claims lawyers at our law firm understand the legal issues and mistakes that government contractors make. Given our previous experience working on the government's side, we are simply in a better position to advocate on your behalf. Read our Successful Outcomes to see what we mean. If you are involved in allegations of criminal misconduct, call our federal criminal defense attorneys at 1-866-601-5518 now.
Take a look at our Blog for more important information.
Tips for Federal Government Contract Claims
Should you always add FAR certification language to all submissions?
Yes. regardless of whether a government contractor submits a request for equitable adjustment or traditional claim under the Contract Disputes Act, 41 USC 71, they should always insert the certification language.
Are requests for equitable adjustment federal contract claims under 41 USC 71?
No. Depending upon the contents of the request for equitable adjustment, the submission to the contracting officer may not meet the statutory requirements under 41 USC 71. If not, framed correctly, defense contractors find out too late (sometimes on appeal), that their efforts are fruitless.
Can a Contracting Officer Reject Your Claim For Technical Reasons?
Yes. The contracting office can deny your claim for not meeting Contract Disputes Act requirements. This is why it is critical for you to meet the statutory requirements.
Other Areas of Government Contract Law Expertise
Contact a Government Contract Disputes Attorney 
To minimize the risk of loss in construction contracts and service contract, to maintain a sound relationship with federal contracting agencies, or get help with Alternative Dispute Resolution, Mediation or appeals representation,  contact a federal government Contract claims lawyer and federal contract claims attorney at Watson & Associates, LLC today. Call toll-free at 1-866-601-5518 or 202.827-9750 in Washington DC.